Blog
What is your time really worth? (Investing vs Spending for gyms)
Something ALL business owners should really put some thought into...
What is your time really worth?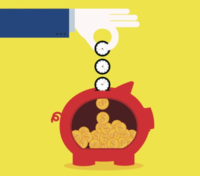 Think about it, if you are currently subscribed to our programming, and it is saving you as much time as most of the gyms I work with, it means that by letting us do the programming you will save 26-32 eight hour work days this year.
32 DAYS!
The short version: Invest your time. Don't spend it.
Side Note: Personally I use an app called Atracker to track all of my duties and tas…